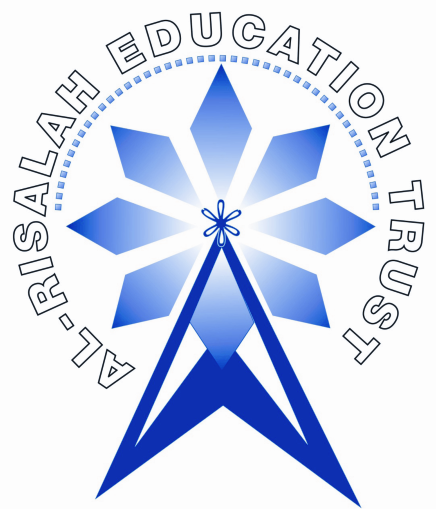 Dear Respected Parents
Assalamu alaikum wa rahmatullahi wa barakatuhu.
September re-opening of school
I trust this letter find you in the best of health and firm Imaan. Aameen.
I think we will all be quite happy to reflect on what has been an incredibly challenging time for most of us, say goodbye to academic year 2019/20 and move on with hope and positivity!
So on that note, please find below an outline of the arrangements for the full return to school for all students in September. I would be very grateful if you could please take a little time to read through everything carefully, as there is a substantial amount of information to communicate.
Firstly, we would like to assure you that the Al Risalah Trust Headteachers' group have had detailed discussions on implementation of the government guidance for the full re-opening of schools in September. In common with our approach to partial re-opening earlier this year for Years 10, we have taken collaborative decisions at the same time as considering the unique circumstances of our own schools.
All schools have also had to work within their existing resources to welcome the children back, as there are no plans at this stage to reimburse schools for the additional costs incurred in mitigating the risks associated with coronavirus. As a result, whilst we have worked hard to put systems and procedures in place to ensure the safety of our staff and students whilst still ensuring a full return to school, these will differ in every institution.
Health advice
It is very reassuring for us to know that COVID-19 cases in Wandsworth are at an extremely low level and the benefits of being back in school far outweigh the very low risk from COVID-19. The data is very encouraging, but in order to keep transmission rates low, when students return in September, it is essential that they do not attend school if they become unwell with a new continuous cough, a high temperature or a loss of or change in their normal sense of taste and smell. If students develop any of these symptoms they must stay at home and follow public health guidance. https://www.gov.uk/government/publications/covid-19-stay-at-home-guidance. Please advise us immediately in the usual way if your child is unwell. The school will naturally be cooperating fully with NHS Test and Trace.
Social distancing
We would really value your support in emphasising to the children the importance of social distancing when they return to school, both in school and on the journey to and from school. We will be delivering a full curriculum to all Year groups and whilst it is understood that such a large number of children on a school site will inevitably find it difficult to adhere to social distancing at all times, we have taken a number of actions to minimise contacts between children and staff. We will keep the children in School bubbles but the staff will move between them in order to deliver a full curriculum, using specialist teachers. It is essential that the children try to maintain a distance of 2 metres away from staff at all times and we thank you for discussing the importance of this with your child.
Hygiene
As we are all aware, good hand and respiratory hygiene is essential to halt the spread of the virus. Please could you ensure that your child brings with them each day a pocket hand sanitiser and a packet of tissues. Please emphasise to your child the importance of regular hand washing (or using sanitiser if they can't easily get to a wash basin); always coughing or sneezing into a tissue or the crook of their arm; and disposing of any used tissues in a bin. Clearly any kind of throat clearing or spitting is as always, an absolute no-no. We have invested in a number of hand sanitising stations and ask that students sanitise hands as they come onto the school site. Washing hands with warm water and soap is far more effective than the use of hand sanitiser.
Travelling to school
We are advised that public transport capacity will continue to be constrained in the autumn term and that the use of it, especially during peak times, should be kept to an absolute minimum. As the vast majority of our students are very local, we recommend that they walk or cycle. We will be making additional cycle storage available for students (if we see that additional space is required), but please remember to bring a good cycle lock and wear a helmet. A reminder that face masks must be worn on public transport.
Face masks
At the time of writing, the guidance is that these are not required in school. The government has left it to Head teachers in England & Wales to decide their own policy.
Therefore Our Policy is…
We are encouraging our students and staff to wear a face mask travelling between classes in corridors. We think this is sensible and respectful to each other. Students who wish to wear a face mask in the classroom will be able to do so, however, they will need to get permission so that we can inform staff. Your child can get permission by approaching their Form Tutor. Please understand that your child cannot pick and choose which class they wear a face mask inside. If they wish to wear a face mask, it must be worn in all classes. If they change their minds later, they must inform their Form Tutor again.
We will give students a blue medical face mask on their first day back. Subsequent masks can be purchased from Form Tutors. Only blue medical masks are allowed, like these ones…
We also have a washable mask for sale. We think this is both more effective environmentally and economically. These are priced at £1.00.
Only these masks can be worn in school.
Please remember though, that if they wear a face mask to travel to school, this will need to be changed for a clean mask once they arrive in school, and the 'travel' mask either disposed of in a bin at the school entrance or tied up in a plastic bag to be taken home and washed.
School Uniform and School Stationery Essentials
Students will be expected to wear full and correct school uniform on their return. Please note that we are not able to lend any form of clothing to students during this time, so it is essential they come in the correct uniform. (Please see the uniform reminder).
In normal times, we provide stationery resources for students. We cannot do this, in the short term. We will provide your child with a GREEN and PURPLE pens on their first day. Subsequent pens can be purchased from Form Tutors. Students must not share stationery. An essential list of stationery items is provided below:
Each day your child must bring a bag suitable for carrying:
·Their Student Planner / Homework Diary (Provided)
·2 black or blue pens (and a spare!)
·2 pencils
·A ruler
·A rubber
·A pencil sharpener
·The exercise books and folders for each of your lessons (Provided)
·The textbooks that you have for that day's lessons (Provided)
Your child should also have:
·A scientific calculator
·A maths set: compass, protractor, ruler, etc.
·A pencil case
·A pair of scissors - with blunt ends.
Timetables
Student will receive a paper copy on their return in September. We are continuing to implement our two-week timetable. But, we are making some adjustments so that we place as many lessons where students only have double period lessons as possible. This will reduce the amount of time students spend moving on the corridors.
Breaks and Lunchtimes
We will not be providing in-house school meals until the second half of the school term (in October), unfortunately. This means all parents will need to provide a healthy packed lunch for their child. Please also ensure your child has a re-fillable water bottle with them.
Salaah / Prayer
We are an Islamic Faith School. Prayer and worship of the All Mighty is at the heart of everything we do. We will continue to pray at school. Carpets however, will not be rolled out. Students will be given a travel Prayer Mat on their first day back. They must keep their Prayer Mats safe. Students praying in the Hall will maintain social distancing as students praying in classroom areas should do so as well. An entirely separate Juma (Friday Prayers) has been organised for the school.
Lockers
With all the extra items students will now need to carry and look after; it is highly recommended that a locker is purchased for the school year. School lockers are priced at £20.00 for the full year. £5.00 is returned if a locker is vacated in good condition with any keys supplied at the end of the school year. All locker enquires are to be made to Brother Khalil: Khalil.Bahauddin@alrisalahschool.co.uk
Absence
From September, all students are expected back in school. Where a child has received an NHS shielding letter, parents and carers should contact by the School Advanced First Aider to engage in a discussion regarding their return to school. Should you have any concerns regarding medical / clinical vulnerability of a child, please do make contact asap with the School Advanced First Aider by emailing Nasreen.Bawany@alrisalahschool.co.uk, and Sister Nasreen will contact you as soon as possible. Any other attendance concerns or queries should be directed to Nasreen.Bawany@alrisalahschool.co.uk. As outlined previously, we anticipate significantly reduced bus services and buses which will not stop when they are at capacity. For this reason, it is important that students determine how long it will take them to walk or cycle to school, and to ensure that they leave on time to avoid being late.
Behaviour
We will give your child an updated a copy of the updated Behaviour Policy, highlighting some minor changes for the new academic year. As always at the start of a new school year, our very robust behaviour policy and expectations will be revisited with all students. The Ladder of Rewards and Ladder of Consequences will be used as normal, but we will be outlining to students very clear expectations of additional behaviours which will not be tolerated. It would be very much appreciated if these could be reinforced at home also, prior to the start of the new academic year. We will not tolerate any jokes regarding COVID-19, particularly as some of our students have suffered bereavements relating to the illness during the period of school closure. Similarly, although we are willing to remind students regarding the need for social distancing and one way systems in school, we will expect them to follow staff instructions first time, every time. This will be essential to ensure student and staff safety. Additionally, we would not expect any of our delightful students to display such disappointing behaviours, but any instances of a student coughing/spitting purposely, will be dealt with at the most serious level. See policy for details.
Visitors to the site
We are sorry but in order to meet the government guidance for re-opening schools, we are not permitted to have visitors on site unless by prior appointment. In addition, it will be not be possible for equipment to be dropped off at the school office during the day, so please ensure that your child has everything they need for the day ahead before they leave home.
And in the event of a local closure.......
We hope that with everyone practising appropriate social distancing and good hygiene this will not be the case, but we are working hard to enhance our remote learning offer and it will be 'on the shelf' and ready to go if required, Insha'Allah. Similarly, if any child has to self-isolate, we are working for remote learning to be available for them from the first day of their absence.
We have produced a booklet for your child. It can be accessed in the Student Information section of this website. You can also download a copy of our uniform requirements as well from there (see top page navigation).
All that remains to be said now is a huge Jazak'Allah to all of you for your support, kindness and patience during this incredibly challenging year. May Allah reward you all abundantly, Aameen.
We really look forward to being able to return to something resembling normal in September and hope it is not too long before we can resume our full programme of events and welcome you back to the school properly.
From all my colleagues,
Welcome Back!
Wasalaam and duas
Suhayl Lee
Exec. Principal